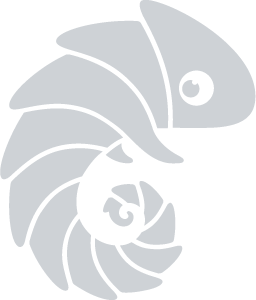 Welcome to the Crytivo Store
A New Age of Play™ starts here

The Crytivo Store is a place where developers and gamers alike can come together to enjoy gaming as it was meant to be. We offer a new environment where fans can find quality games that meet Crytivo's fans-first criteria and developers can stand out from the oceans of games offered by larger services.
When we talk about putting fans first, we mean it! Our policies ensure that full-priced games sold through the Crytivo Store cannot include microtransactions, loot boxes, or non-cosmetic launch DLC. We want you to have a real sense of pride and accomplishment for mastering our games, not paying your way to victory. We hope to prove to the world that gaming still has a heart.





Something for everyone

For game developers
We aren't locking you into our platform; you are free to sell your game on as many platforms as you desire. Our goal is simply to give you a more indie-friendly distribution platform that allows you to stand out without any drama. On top of that, by signing up with us, you're proving to fans that you're dedicated to putting them first. Interested in selling your game on our store? Get in touch!


We also work closely with indie developers on the publishing front to form strong teams and deliver unique, engaging games. We offer a wide range of services to developers who choose to come under our wing, from development assistance to marketing and PR.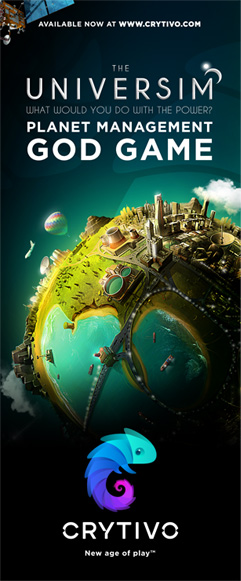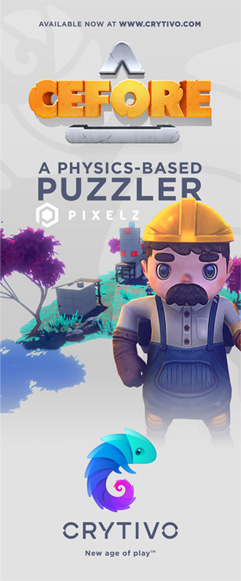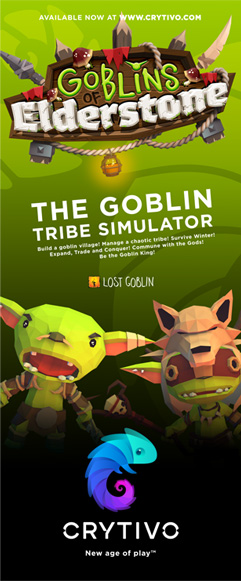 For our Kickstarter Backers
You laid the foundation for our success, and because of you we were able to Kickstart an amazing idea: The Universim. Your support has enabled us to exceed our wildest ambitions for the game. We will never forget your support!
As a special thank you to all of our founding fans and backers, all Crytivo kickstarter backers are automatically Crytivo Store VIP Members. Your accounts receive a lifetime 50% discount applied towards all Crytivo-published games.

For everyone
Proceeds from the store allow us to improve our own games, assist other developers, enhance the store experience for everyone, and grow the community. With a little help from you, our family can become a shining star in the industry.



Rewards that matter
The more you play, the more you earn

Crytivo Coins (CC) are designed to encourage fan loyalty and reward you for supporting the dreams of developers around the world.


Now there's even more reasons for you to be a fan
The entire system was designed with a win-win outcome in mind for both us and developers, but this time around fans are invited to the party! By purchasing games in our store, fans earn Crytivo Coins, which can be applied towards their future transactions. Crytivo Coins can be redeemed for discounts on purchased games, bonus content, or even given back to developers to support their ongoing efforts (in the future).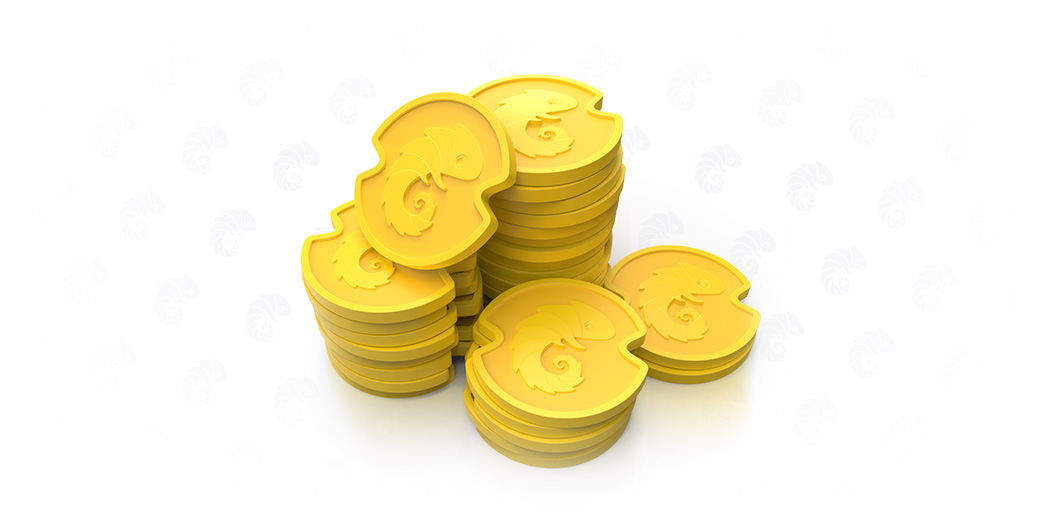 How the magic works
The amount of Crytivo Сoins earned is based upon the price of the purchased game. In regards to discounts, fans can apply Crytivo Coins to cover up to 15% of the cost of a game. Crytivo covers the entire cost of any Crytivo Coin transaction, not developers. Basically, we're giving a portion of our own royalties away to our fans, because we love you so darn much. We also reinvest a portion of our own profits back into the indie gaming community, both to offer assistance to indie teams we are publishing and to promote developers selling their games through our store. Gaming is our home, and we want to prove that the Crytivo Store is the best place to find amazing new experiences.
When you're a fan, everything is easier, friendlier, and more rewarding.


Double your registration rewards
and win a Nintendo Switch

Did you know that you receive double the amount of Crytivo Coins for signing up over the next few weeks? Well, you do now! Thanks for being an early adopter. However, the fun doesn't stop there. Anyone who purchases a game from the store, or those who own a registered copy of a Crytivo-published game, like The Universim or Goblins of Elderstone, are entered into a drawing to win a Nintendo Switch! We are giving away a Nintendo Switch every week for the next 5 weeks. Read the rules and regulations here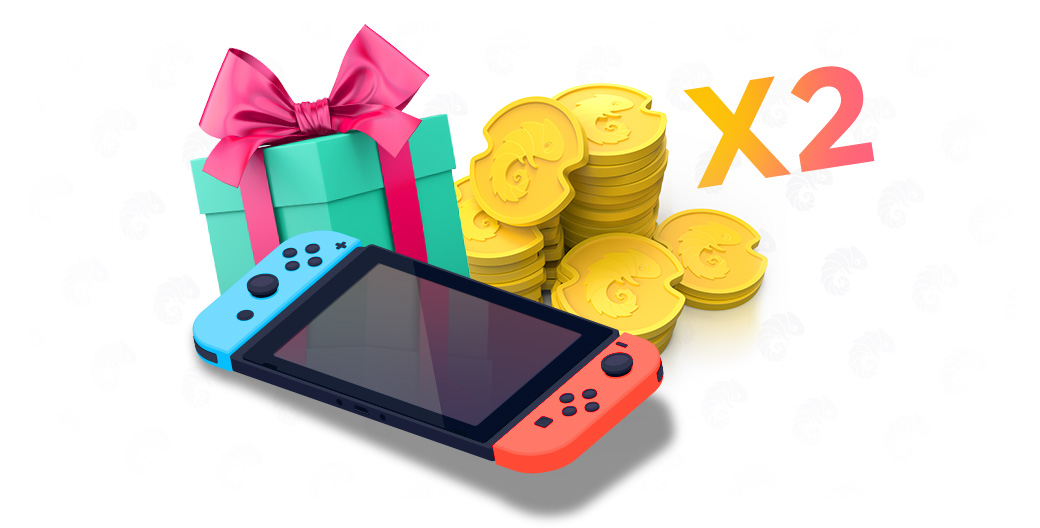 New beginnings
Chameleo the Chameleon

Crytivo Games will henceforth be known only as Crytivo, as a result of our new journey into the world of publishing (and also because that's what everyone calls us anyway). We are also proud to unveil our new mascot: Chameleo! The chameleon is considered a symbol of positivity, representing creativity, colorfulness, and change. These are but a few of the qualities we plan to carry with us into the future.
Thank you all for joining us on this crazy ride! We hope to keep you playing and smiling for many years to come.




From spiral galaxies, to snail shells and sunflowers, down to the tiniest, defining part of our bodies: our DNA.
The mark is build of two golden spirals. Just like the chameleons tail in nature that tends to curl in a golden ratio.



Our Story

Crytivo Games was founded in 2013 by Alexander Koshelkov. After a successful Kickstarter campaign for The Universim, our planet-management god-game, the company expanded and soared to new heights. We've been successfully building our brand based upon unfettered transparency and honesty that our fans support and appreciate.
Our team is driven, creative, and passionate about gaming. After being approached by other indie game developers seeking aid with their projects, we decided to expand our operations from game developer to game publisher. We work with amazing developers who will undoubtedly bring many exciting and unique projects to the industry.


Message from the CEO
"We believe that a happy community and smiling fans is what brings success to projects, and this is why our company culture will continue to be built upon the grounds of transparency and trust with our fans and partners. We want Crytivo to be the ambassador for indie developers and fair gaming practices. We want to help good games get discovered and grow vibrant communities, while delivering the best possible experience to fans."
—Alexander Koshelkov