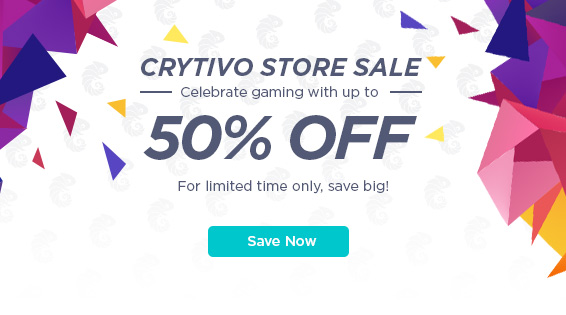 Hello, dear Fans!
Amazing times, dear friends! We launched the Crytivo Store 4 months ago, and we are proud of all of the fantastic titles we have added to the Store since it went live. To celebrate the success we've had, we are happy to announce that several of the most popular store titles are now discounted for a limited time!​

The Universim 30% OFF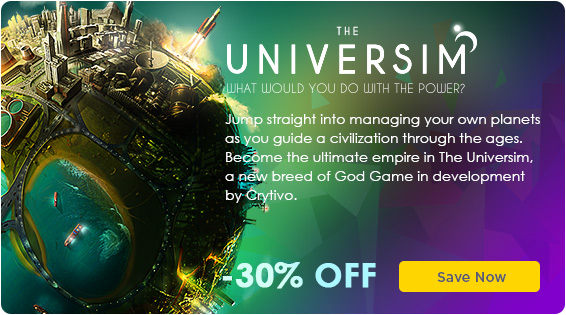 ​​​​​​

More Games on sale up to 50% OFF
The Crytivo Store is still a very young platform. We want it to be a pedestal for great, creative games and we need your help to make that happen as the years go by. If you want to help out, please tell your friends and family about the Store. Spread the word on your social channels, hit up your favorite forums, and, of course, enjoy our great games for yourself.
Fore Game Developers and Publishers
If you have great games you would like to add to our store, feel free submitting your request to us. Crytivo Store is the place for Premium Quality Games only.