This is what we learned after spending a day at Valve HQ

We have been in contact with the Valve team for a long time: we chatted at gaming conventions and in personal correspondence on our projects published on Steam. Good things come to those who wait, and our team received an invitation to visit Valve's office to see with our own eyes how one of the gaming industry giants works.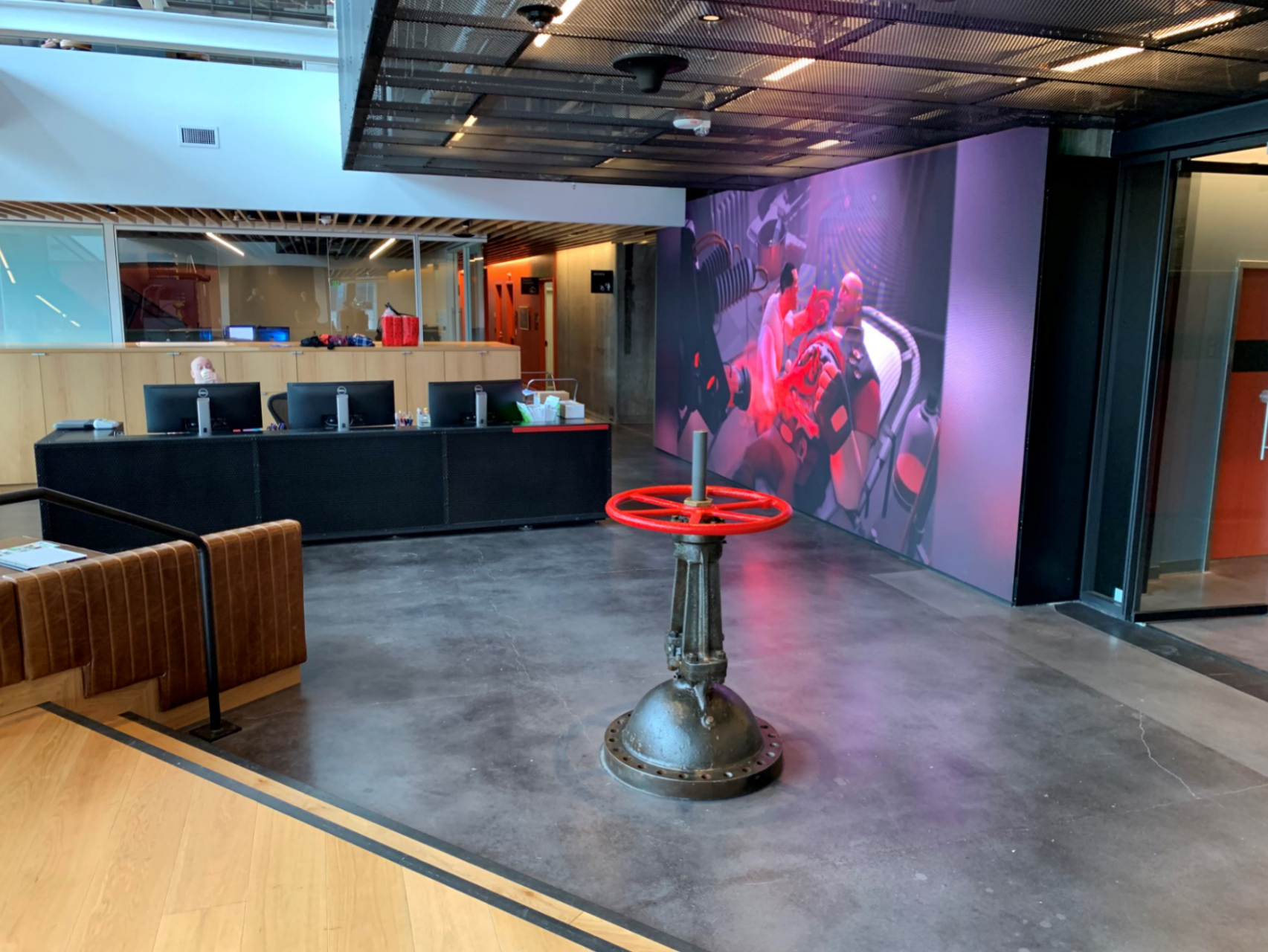 The meeting was scheduled for 11:30 am. Surprisingly, when we arrived at the site, we found no signs stating Valve's office is here. The invitation note informed us to get to the 14th floor and ask for our friend who made the meeting happen, Tom Giardino. When the elevator doors opened, we've been greeted by the very same valve. There's no person in Valve HQ who's in charge of preventing the fans from rushing into the office: was the idea to not have Valve's sign at the entrance actually not accidental, but decided for security reasons? This way no can even know what and who is inside. Nevertheless, we knew the address and what is inside of it.
Tom offered to go through all 9 floors owned by Valve at once. Here's what we noted during the tour:

- Valve game developers have their own floor at their disposal. Minds who created Half-Life, Dota 2, Team Fortress and other projects are all working here. Gabe's office is also located on this floor, but to our regret, we were not lucky enough to meet with him;
- The whole floor is reserved for a cafeteria with its own kitchen, where the chef makes and prepares an excellent menu on a daily basis;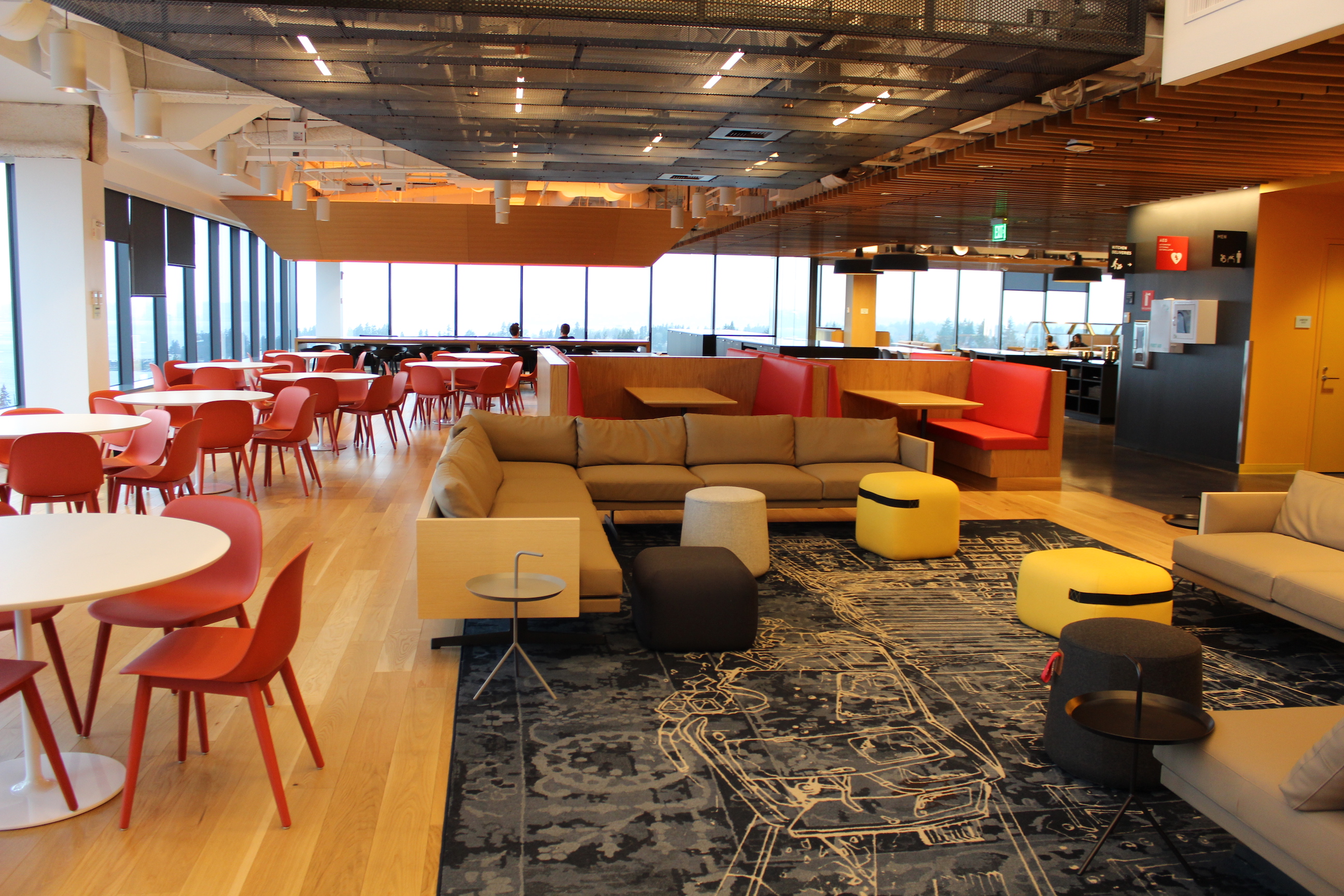 - There are no classic offices with partitions as such. Valve's working space features an "open office" approach. Accountants, copywriters, and some programmers are all working side by side;
- A Children's playground styled to resemble TF2's Pyrovision. Employees are allowed to bring their children to work. Kids shouting and laughing are common here;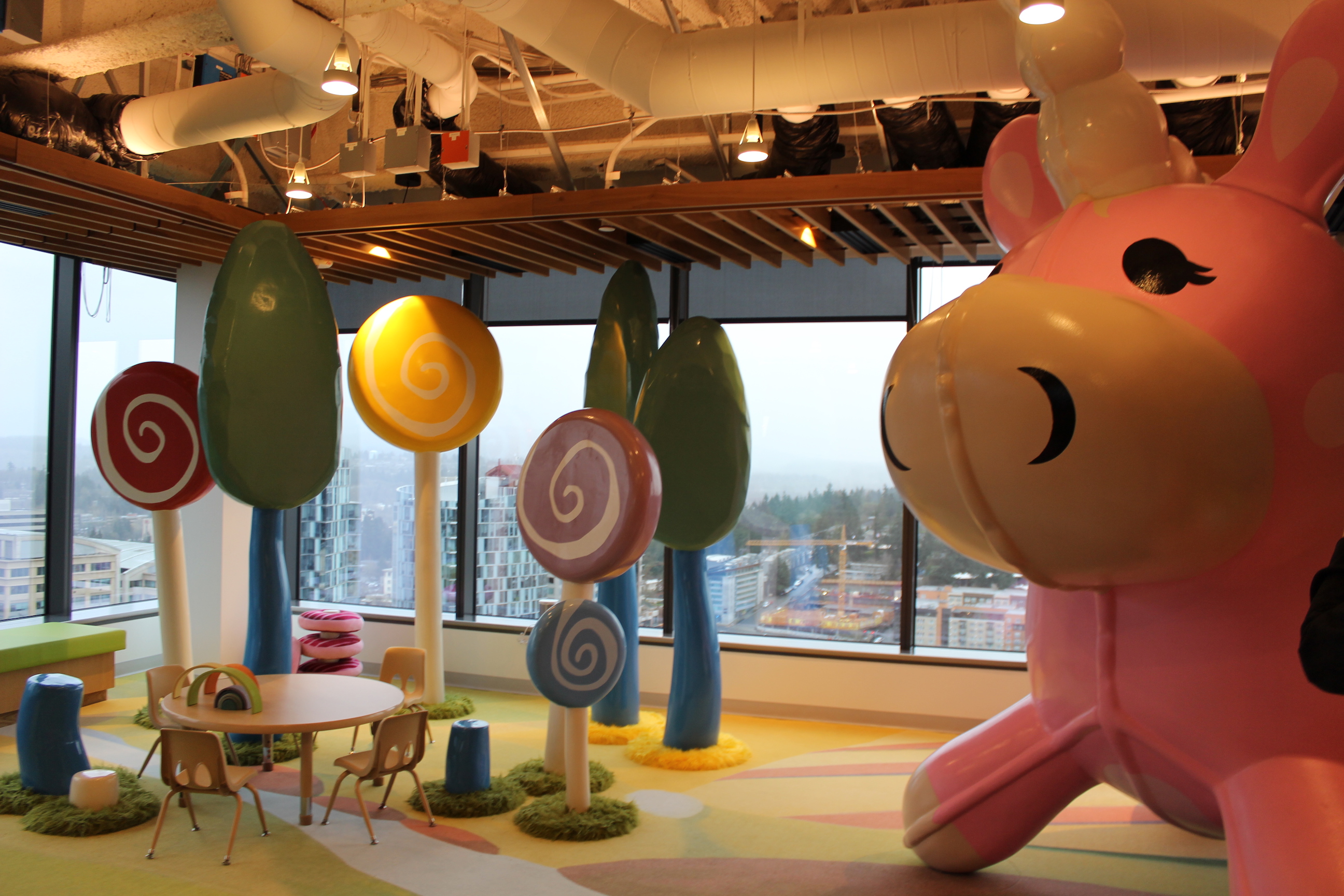 - A separate floor is dedicated to the recording studio. What's interesting is that most of the sounds are recorded by the employees themselves. When a sound is needed, a corporate email is dispatched so that everyone can easily go and record something. There's also another room with a heap of broken and old stuff. Fancy that! All those things are being used by the company to create and emulate various sounds. Therefore, if you have a bunch of old stuff scattered all over your attic, do not rush to throw it away: perhaps it will help you create excellent sounds for your game. The next room is crammed with huge subwoofers and speakers. Here, Valve tests the sound and its volume while working on promotional materials for various trade shows and conventions. This room lets them emulate a huge hall and adjust the sound for their presentation so that everyone in the hall can hear it well;

- A separate room for merchandise samples ever released by Valve and Gordon's golden crowbar as well;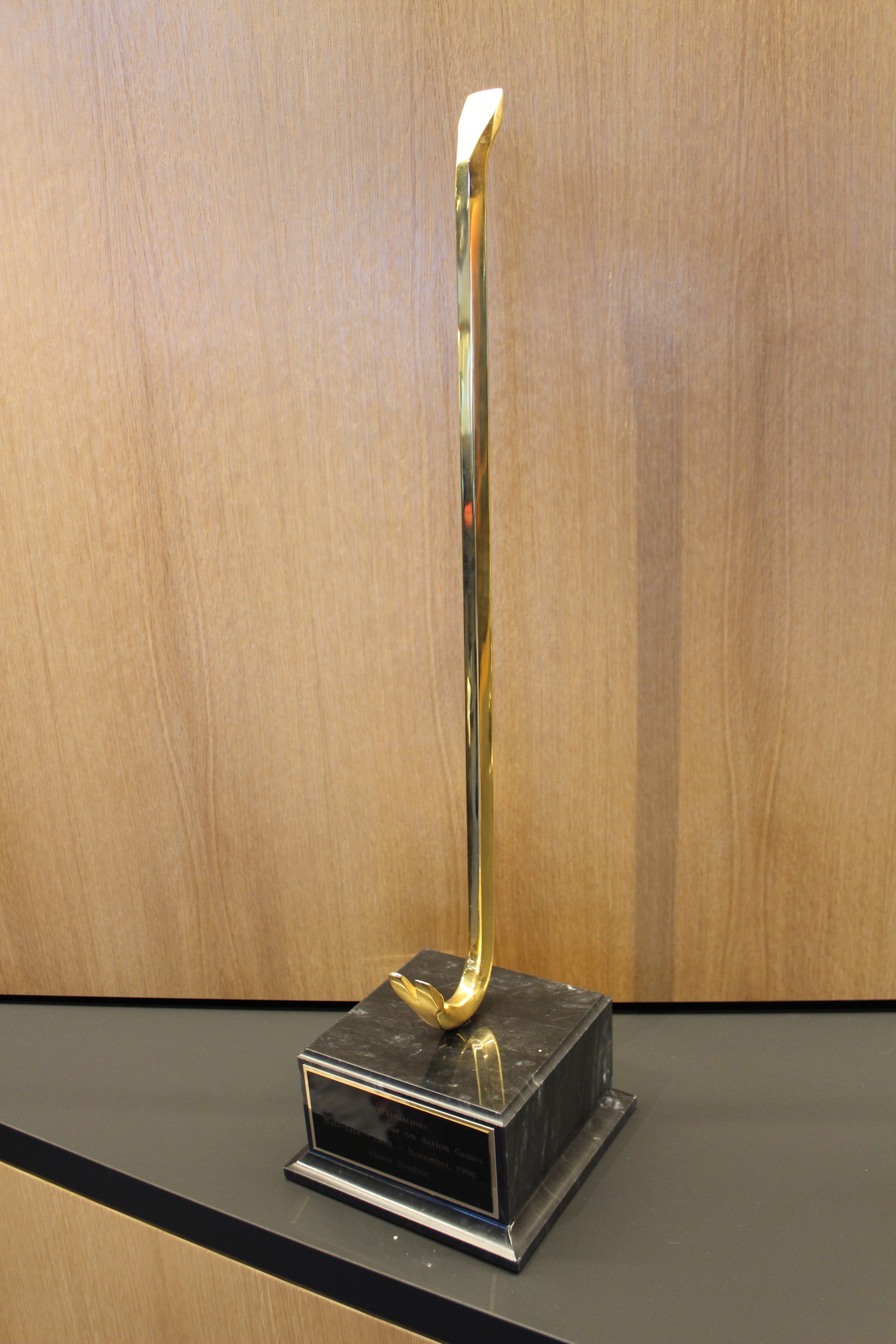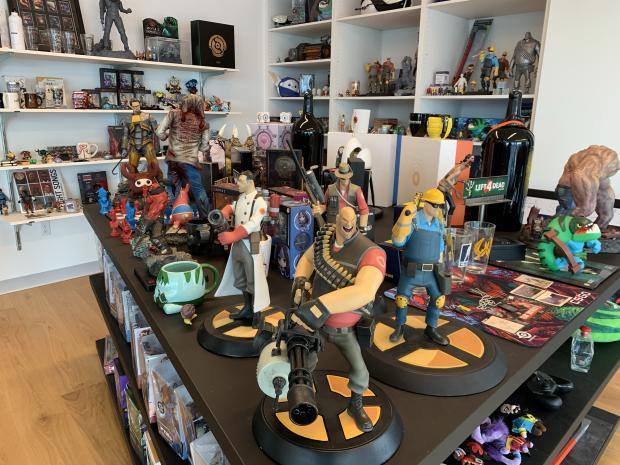 - The gym with locker rooms also has its own floor. Each employee can have a personal coach. Lots of classes in meditation, gymnastics, and others are offered here. It goes without saying that they are fully covered by the company;

- The hardware development department also secures a floor full of labs, where the corporation is creating its secret weapon;
Valve has a total of 350 employees. When we asked why so few and how they manage to cope with everything, Tom had told us the company's policy is to work consistently and keep up the spirit of the company, just like it was 15 years ago. A relatively small number of employees allows Valve to nourish close-knit communication, which is a great example of how impressive the results achieved by a relatively small but tightly-welded team can be.

Unfortunately, taking pictures was forbidden, but we hope the story about office life wasn't that long and was interesting enough.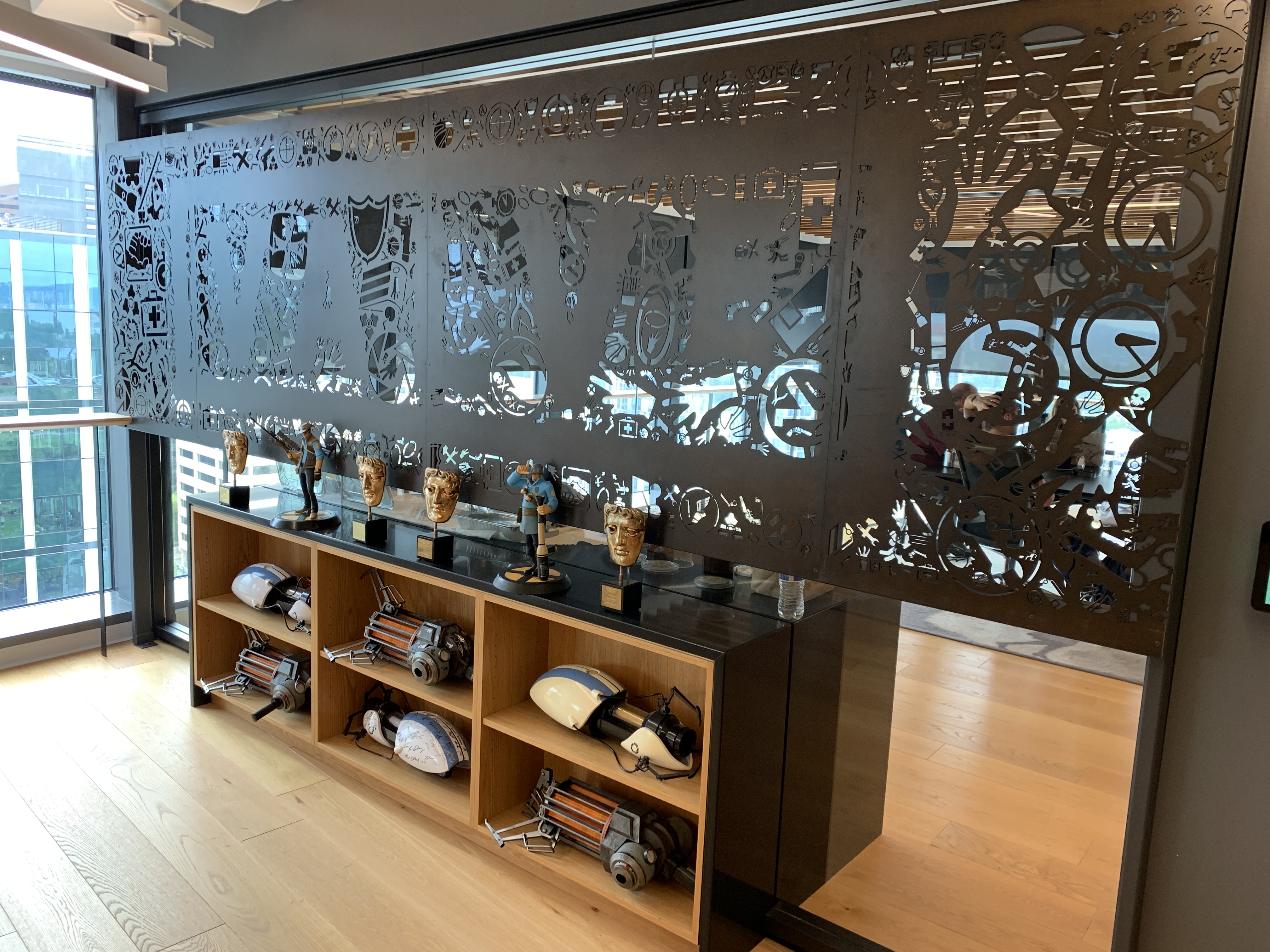 After the tour, we decided to have a bite and talk more about business: Steam promotions and cooperation opportunities. To our great surprise, Tom showed a keen interest in our projects both released and in progress. His awareness allowed us to quickly get down to business and ask him about different ways to promote projects: what works and what doesn't. We noted a lot of valuable things. Here're some of them:

- Steam Trading Cards. If you want to sell 5-10 copies more per month, then they can be of help, but honestly, they are not worth it. Since trading cards work alongside coupons that you can enable on the platform itself, the coupons themselves are of low value as well. After obtaining all the collectible cards of a game, the player receives one coupon out of thousands and there's no guarantee it'll be your game's coupon;

- Steam does not like big bundles. It is true that bundles may sell very well, but the games in them are losing value. The game that was in the bundle requires the same discount (and even more) outside of it. Many people just start waiting for next discounts or bundles. Recommendation: don't hustle with bundles and huge discounts;

- When leaving early access, you should not make huge discounts. It's better to go with a 10%–15% discount and slowly reduce it within 6 months after the full release;

- Many people are waiting for the full release of the game. If you have released the game in early access and haven't received proper publicity, don't worry: you will have another chance after the full release of the game;

- We asked about wishlists and their amount as the forecast indicator for the game's success. Even though Crytivo has its own metric, we were surprised to learn that the data provided by Tom wasn't much different. Good indie games should focus on 50k wishlists. More is always better, but this figure — is the happy medium and the first step to aim for. Of course, this number does not work with large AAA titles. Figures there are very different, and if a title has 50k wishlists, then it is considered not a very good sign.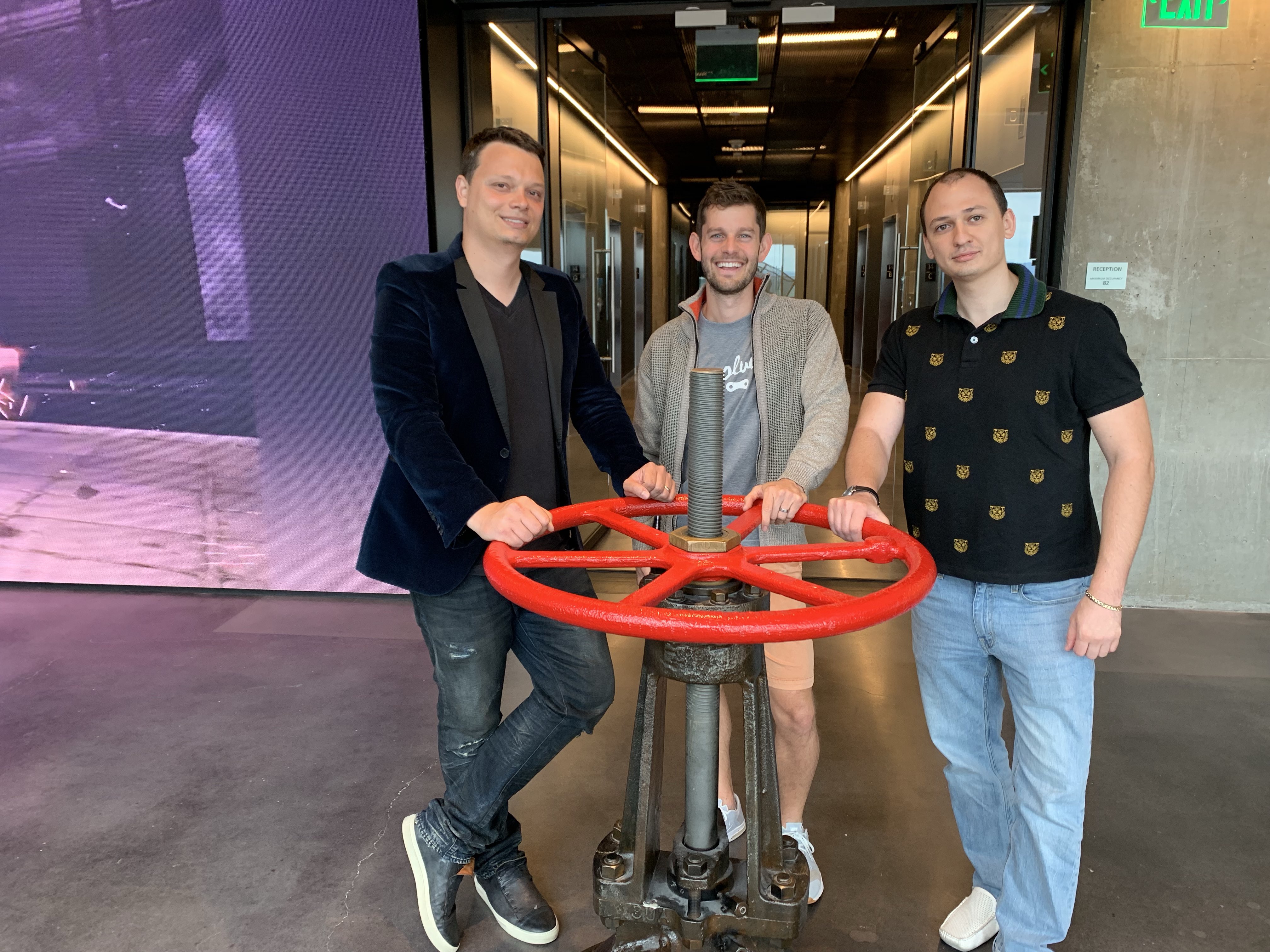 We asked more questions, but they were mostly about our partnership, so we can't talk about them yet. During a break, we also discussed a variety of topics and Valve's opinion on keyless game activation, Google Stadia, tricks Epic does, various subscriptions, and the latest industry news.

At the end of our meeting, Tom gave us souvenirs with an exclusive pin "Thank you for being a valuable partner" among them. And on the reverse side of a pleasant surprise — the key to not only released but also the announced Valve games!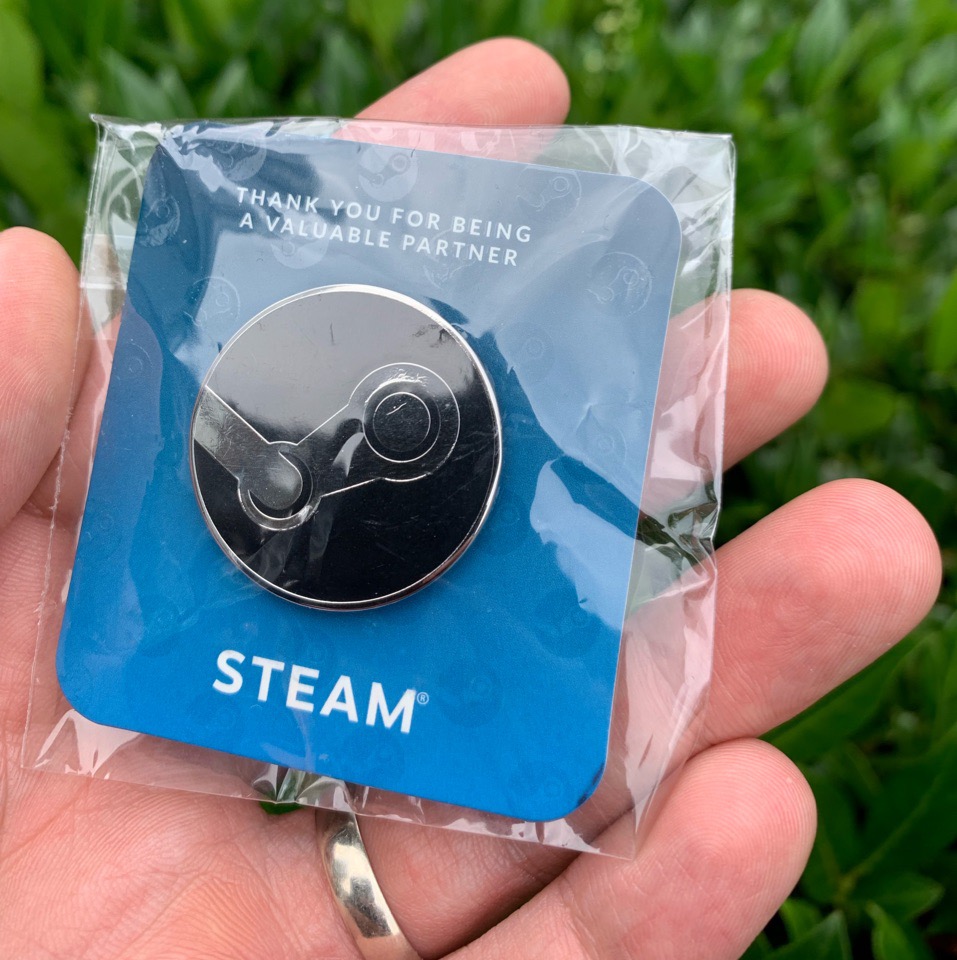 And finally, an interesting fact: except for the "Valve" text logo on the wall, we didn't find any Steam or Valve logos anywhere across all 9 office floors! Tom said he was surprised too when he joined the company 7 years ago. It just so happened that Valve does not really like to brag about its logo. Humbleness may just be one of the keys to their success. We could all learn a little bit from that.