Dear Creators and Fans,
We published our blog about the Influencers and Inventors that we are planning to add to The Universim game and oh boy, we had a lot of mixed reactions!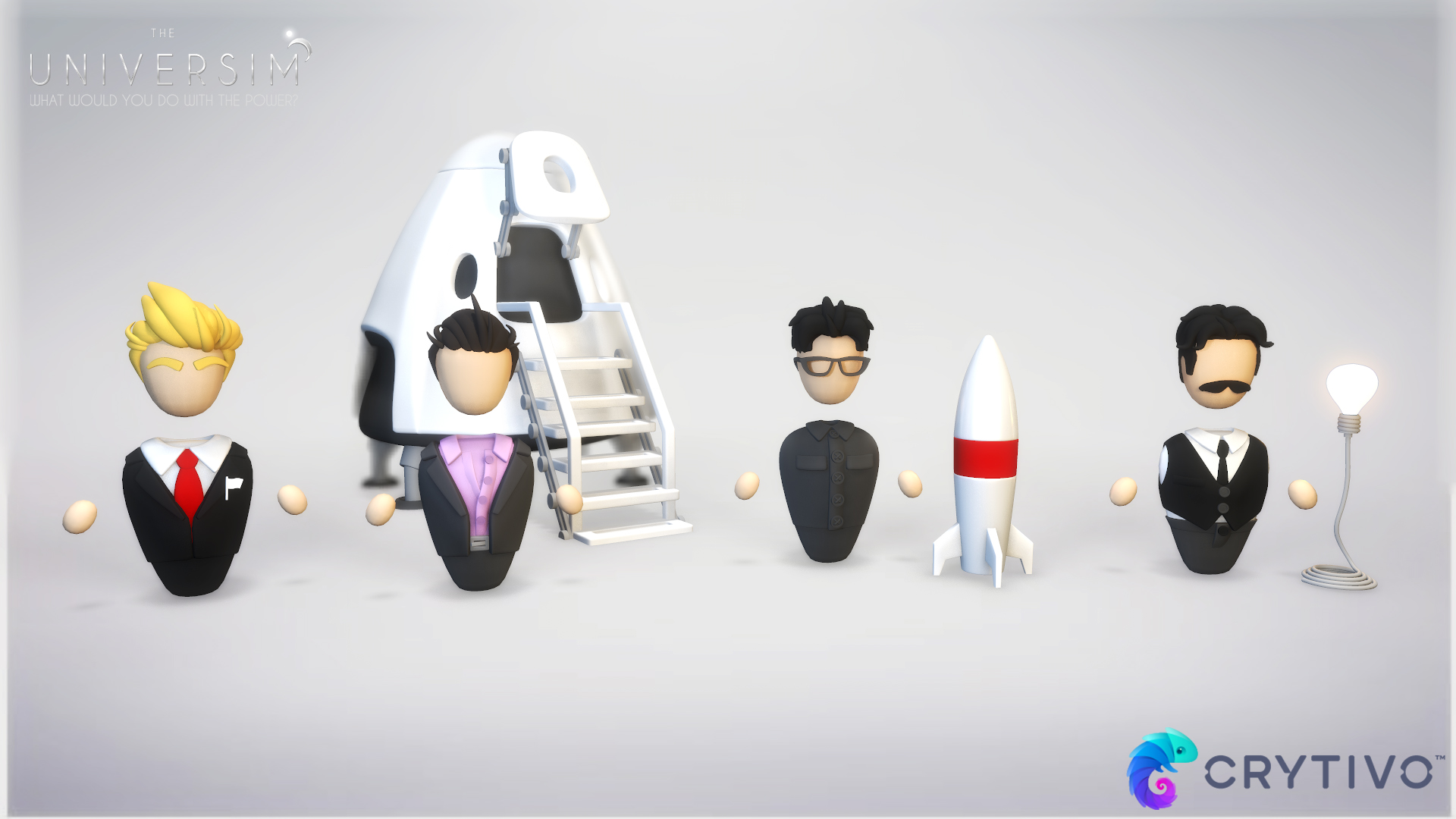 Let me start with some clarification; it was not our intention to bring politics to the game. Our goal was to use well known - modern day characters to help us express our creative vision with this new upcoming system.
Most of the characters we shared were parodies of real-world inventors and influencers. It happened to be that for some of them we used controversial characters inspired by individuals from our current world such as Donald Trump and Kim Jong Un. These characters caused mixed feelings that were not expected but heard clearly.
Our goal at Crytivo is to develop an experience that will bring smiles and happiness when you play our games. It is really saddening for us to see our fans upset about these additions to the game and I would like to apologize to you because of that.
We discussed this internally and decided to exclude controversial figures from the game and we will replace them with inventors that will bring great values to your civilization. We want each of you to have fun with The Universim and we will do our best to keep it a fun and creative experience for you.
Please

Leave us your comments below and let us know what inventors you think should be added to the game and what they will bring to the game.


Tomorrow - Play Football Story for Free
Additionally, I would like to invite you to help us test a game from our friends and partners Fructus Temporum -
Football Story
.
Football Story is a multiplayer football (Soccer) game that pits full teams of players against one another. Each player controls their own character, instead of a full team.
We will run open tests every weekend and anyone can join and play it for free
here
.
I hope you all having great weekends
With love,
Alex Koshelkov
Found and CEO