Crytivo Nintendo Switch Sweepstakes
Article (rules and conditions):

In appreciation of our amazing fans, we are giving away a Nintendo Switch!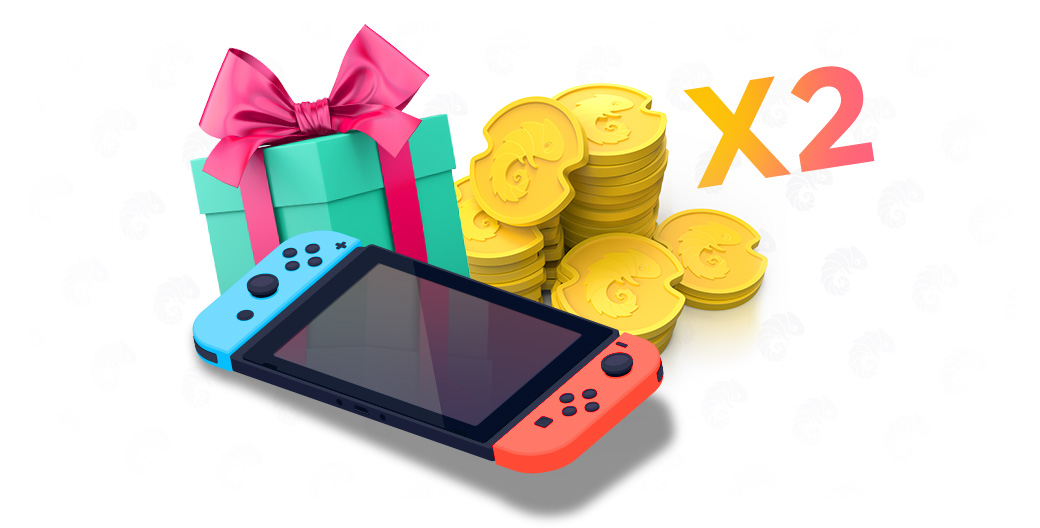 By participating in the Crytivo Sweepstakes, you (or your legal guardian, for those under the age of 18) agree to be bound by the terms set forth in the document below.
01. Eligibility: The Crytivo Sweepstakes are available internationally, except in countries prohibited by US law. Participants must have a registered account on the Crytivo Store to qualify. Participants must also be 13 years of age or older. The Crytivo Sweepstakes is subject to US law and all restrictions posed therein.

02. Entry period: The Crytivo Sweepstakes entry period was originally intended to run from the 9th of January to the 6th of February, but was extended to accommodate the account migration process. It has since been extended to the date of drawing. Those who have a Crytivo account will be automatically entered into the drawing. You must be registered to stand a chance of winning.

03. Choosing a winner: Winner will be selected from the overall pool of eligible participants. The selection will be conducted by internal Crytivo staff during a livestream. The date of the livestream is the 19th of May, 2018. The exact time will be communicated via social media (Twitter, Facebook). Decisions are final. Prizes are not redeemable for cash.

04. Winner: Winner will be emailed (to the email address related to the account) with news of their victory. Winners must respond within 48 hours of receiving the email to confirm their existence or their prize is forfeit and will be given to another randomly-selected participant. Winners will then be expected to provide proper identification, their shipping address, and sign any required legal documents. By accepting the prize, winners also grant Crytivo the right to publicize their real names online.

05. Additional terms: Once again, by taking part in the Crytivo Sweepstakes, participants agree to be bound by these terms and conditions. Participants also agree that Crytivo reserves the right to modify or cancel the Crytivo Sweepstakes in the unlikely event of a disaster or significant internal issues. Participants also agree that Crytivo is not responsible for any loss or damage experienced, either physically, digitally, or financially.

06. Disputes: Any disputes will be settled through legal arbitration. Crytivo reserves the right to appoint any arbitrator they deem fit. Failing that, legal disputes will be settled in the relevant US court of law.

Double the rewards just for registering
By registering an account over the next few weeks, you will receive double the initial amount of Crytivo Coins for signing up! You deserve it.
Thank you for your time! Don't forget to follow us on our social media channels to hear about future promotions and earn more rewards.